For those unfamiliar, LDPlayer 9 serves as a unique, free Android emulator tailored for Windows users. Transitioning mobile apps and games to your desktop or laptop becomes a breeze with this software. Besides gaming, think about its value for app testers, or for those wanting apps that their mobile devices might not support.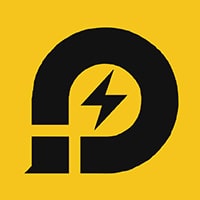 Diving into LDPlayer 9 Key Features
Firstly, consider the "Multiple Instances" feature. This tool lets you run many emulator instances simultaneously. Next, the customization feature is a gem. Adjusting parameters like resolution, RAM, and CPU usage becomes simple, ensuring optimal performance based on your machine's capacity. Moreover, with Google Play Store Integration, you can directly fetch and install your favorite apps and games. Ever thought about controlling mobile games with a keyboard or gamepad? This LDPlayer 9 emulator has got you covered. By integrating Control Support, it bridges the gap between mobile touch controls and desktop peripherals. Additionally, for those keen on quality, the High-Performance Gaming feature integrates both OpenGL and DirectX, ensuring smooth gameplay. And for fans of specific titles, games like Free Fire and PUBG Mobile are fully supported.
LDPLayer 9 Performance Insights
Expect a swift boot-up with LDPlayer 9, adding efficiency to your workflow. Furthermore, it promises high frame rates, though it varies from game to game. A notable point to mention: whether you have a budget PC or a gaming beast, this emulator promises compatibility. Dive into the customization section, and you'll find options to tweak the skin, layout, and other settings to your liking.
Going Beyond Basics
LDPlayer 9 impressively supports multiple languages, catering to a diverse user base. To add, regular updates are rolled out, addressing game-specific needs and general troubleshooting.
Behind the Scenes of LDPlayer 9
The brains behind this tool, XUANZHI International Co., deserve a mention. They've created an emulator that not only excels in performance but is also remarkably user-friendly. Thanks to advanced virtualization technology, it's a favorite among both gamers and developers. The ability to run multiple Android instances amplifies its appeal.
Shedding Light on LDPlayer 9
LDPlayer 9 shines in several ways. Firstly, users can expect fluid, uninterrupted gaming sessions. It's engineered to tap into your computer's full potential, even when games demand a lot of resources. Graphics are crisp, load times brisk, and overall gameplay is enhanced. The flexibility in control options, including keyboard, mouse, or gamepad emulation, remains a commendable feature. Lastly, its design suits both novice users and tech veterans.
Answers to Common Queries
LDPlayer 9 is an Android emulator designed for Windows.
Yes, it's available for free download.
Playing Android games on it? Absolutely!
It fully supports keyboard and mouse controls.
System requirements are flexible, covering a broad range of PCs.
It's compatible with Windows 10.
You can indeed fetch apps from the Google Play Store.
Its features, like "Multiple Instances", set it apart from other emulators.
Evaluating its performance, it ranks highly as an efficient Android emulator.