People often look to system monitor tools when they wish to understand their device's hardware and software capabilities. Among these, CPU-Z is a notable tool that users on both Windows and Android platforms frequently prefer.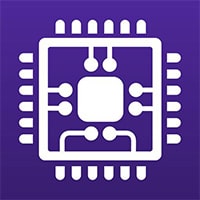 CPU-Z Review Summary
Pros:
Firstly, CPU-Z provides detailed insights into your hardware. Additionally, it has a feature to save these reports for offline viewing. Moreover, if testing the capacity of your CPU is on your agenda, this tool provides benchmarks and stress tests.
Cons:
On the downside, it doesn't give readings on device temperature. Furthermore, if overclocking is your aim, the tool doesn't provide direct features for that.
Additional Insights
Many use CPU-Z when their objective is GPU overclocking. Although the tool doesn't support overclocking outright, it makes the task easier by supplying exhaustive system reports.
System Requirements
You can use it on Windows versions ranging from the latest Windows 10 to the older XP. Both 32-bit and 64-bit architectures are compatible. Also, remember you need administrative rights for a smooth experience.
Versions Available
Two versions are present:
Installer version: This lets users pick the installation directory and make shortcuts for the program.
Portable version: With this, users can start CPU-Z without a prior installation. Just pick the launcher that matches your PC's architecture.
Interface Details
CPU-Z has a neat interface that consists of a compact window. This window contains tabs labeled CPU, Caches, Mainboard, and so on. Upon launching the tool, it automatically gathers system information. At the bottom, you find buttons for various functions like validating results or accessing additional tools.
Key Features
Users get detailed insights into components like the processor, motherboard, and graphic interface. Notably, real-time clock speed and multiplier readings are available for devices. Furthermore, you can save the reports in formats like TXT or HTML. An interesting feature is the option to share system specifics with the CPU-Z public database.
General Remarks
For those aiming to get an in-depth look at their hardware, CPU-Z proves indispensable. Its lightweight nature means it won't strain your computer. Not to mention, it's entirely free, and there's even a portable version for on-the-go users.
Frequently Asked Questions
Is there a cost to using CPU-Z? Absolutely not! It's free, with no hidden costs.
Can CPU-Z help monitor device temperature? No. For that purpose, consider using HWMonitor, made by the same developers.
What software is best for monitoring PC performance? While many recommend CPU-Z, you also have alternatives like Speccy and Performance Monitor.