Are you familiar with 3uTools? If you're a Windows user with an iOS device, this tool can make your life easier. Let's dig deep into what this software has to offer.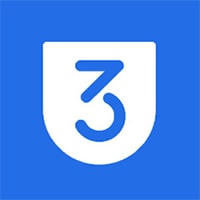 Main Features of 3uTools
Simple iOS File Handling
Managing files on iOS devices can sometimes be a challenge. Fortunately, 3uTools simplifies this process. Transferring data between your PC and iPhone or iPad becomes a breeze. Gone are the days of complicated steps. Now, it's straightforward.
Application Installation
Ever wondered how to install applications on your iOS device without much hassle? 3uTools is the answer. Not only is the process straightforward, but it's also more convenient than most traditional methods. Forget about jumping through hoops; this tool makes it easy.
Built-in Tools for Performance Optimization
A slow device can be quite frustrating. Hence, the optimization tools in 3uTools can be a godsend. One tool you should know about is the "Clean Garbage" function. With just one click, unnecessary files disappear, giving your device a fresh start.
Additional 3utools Features Worth Noting
Video Conversion
Video formats can be tricky. 3uTools has a solution. It can convert videos into a widely accepted format: MP4. Furthermore, the conversion process is speedy, ensuring you don't have to wait too long.
Ringtone Creation
Personalized ringtones are fun. They add a unique touch to your device. With 3uTools, creating ringtones is straightforward. Imagine the thrill of having a tune that's purely yours. And the best part? It's effortless to achieve with this tool.
Usability and Set-Up
For many, the mere thought of syncing an iOS device to a PC brings up images of iTunes. But with 3uTools, you can cast those thoughts aside. Connecting is simple. A prompt asking you to "Trust This Computer" appears, and you're set.
Critiques and Limitations
However, every tool has its limitations. The video converter tool, for instance, isn't perfect. Sometimes, you might encounter some speed issues with certain features. But given the advantages, these are small prices to pay.
Conclusion
To wrap up, 3uTools is packed with helpful features, from file management to performance optimization. Its value, especially as a free utility, is undeniable. If you're an iOS device owner, giving this a shot is a wise choice.